Starting over is never easy.

I know, because I have failed numerous times. Starting over can be as scary, but it's absolutely necessary if you want to grow.

So today, I'd like to share with you why I'm choosing to start over and move on from my failures over the years.

Hi, my name is Herlene. I'm a work-at-home mom and freelance writer. Three years ago, I started my online career as a CSR for a Kickstarter shoe company and moved on to becoming a Content Strategist and SEO Writer.

I started my blog two years ago and called it WAHMM!. It meant Writer-At-Home-Mom Musings.

I wanted it to be a place for women writers to learn and share about writing. At the time, I still didn't have the clarity I had today. And I was also in denial of being a mommy blogger.

I wanted to be different, but in reality, I didn't know myself enough to know my strengths and weaknesses. Or I was in denial about it.

I also had the wrong motivations in starting a blog. For one, I wanted it to earn immediately. I also wanted to stroke my ego and become popular in the freelancing world.

And because of that, I quickly failed.

I ran out of things to write about because I wanted to impress people instead of helping them. I was pretending to be someone I wasn't.

It became difficult for me to write. So my blog died.

A year after that, I tried doing it again. This time, I wanted to share my journey as a mom blogger.

Yes, I embraced what I previously denied.
I said, why not? I've been wanting to write about a lot of things but was too worried about the rules of blogging and niching down. But I chose not to because it wasn't my "brand".

I tried reviving the blog, but unfortunately, I was too slumped to really find the silver lining in my gloomy days.

See, I failed so hard and so fast it was difficult to stand.

I wrote about it, but I felt like it was too depressing to really come off as genuine.

So you guessed it right. My second attempt at blogging also failed.

But I refuse to lose hope. That's why I'm trying again. And as they say, third time's the charm. Hehe…

So, ladies and gents, I present to you, Homebased Momma.
What can you expect from the new blog?

We've got so many moms talking about how to start freelancing, so I'm going to steer away from that a little bit.

Here you'll see more about how I live my life as a freelance writer and work-at-home mom.
You'll also learn about the things I do in my free time and pick up a thing or two about being a domestic diva.
Want to learn how to be a better cook in the kitchen? I got you, momma.
And of course, get awesome life tips not only from me but also the wonderful WAHMs in my circle.
This will be a place of collaborations, of wellness, and a place where you can learn how to live your life to the fullest.
We, mothers, have changed so many times that we forget who we really are before marriage, before the kids, and before life. And I want to change that.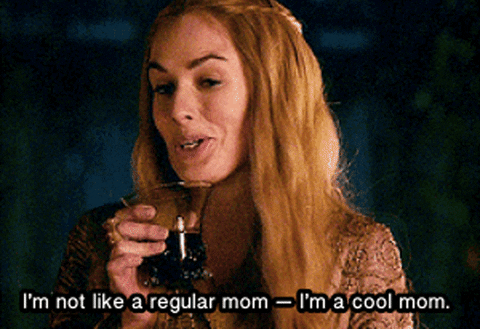 Let's work on this journey together. Join me and find a way to revisit our old selves and how we can make the most of every day.
Come and learn together, laugh together, and reinvent ourselves so we can reach our fullest potential.
Starting over is never easy, but it's definitely worth the effort. So what's stopping you from pursuing your dreams?
What dream did you forget that you'd want to revive?
I'd love to hear your thoughts. Share them with me below.